by WEAR staff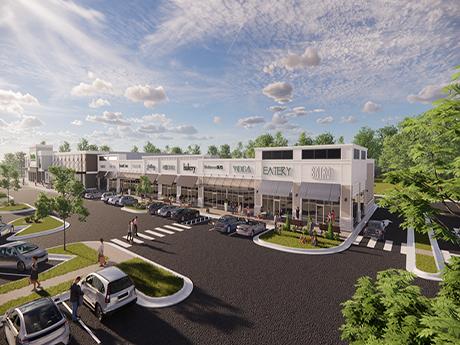 Milton will soon have its first Publix as part of a new shopping center.
Contractors are moving forward with the development of Publix-anchored shopping center Merganser Commons at Dogwood Estates in Milton. Atlanta-based Branch Properties and Merganser Enterprises, LLC purchased the 11.04 acres of land.
The future 66,921-square-foot shopping center is expected to be completed in April 2022.
Fronting Dogwood Drive (SR-89), the shopping center will include a Publix, as well as two additional buildings totaling 20,110 square feet of retail space. It will also offer a 1.33-acre outparcel, accommodating up to 7,500 square feet.
"Publix choosing to add a Milton location to their Pensacola area portfolio is a testament to the long-term viability of the site and surrounding area," said Branch Properties CIO, Jesse Shannon. "Merganser Commons will fill a void in the area and serve as a vital asset for the growing population in Milton."
"The city of Milton, specifically City Manager Randy Jorgenson and other key staff members, have been instrumental throughout the zoning and pre-development phases of the future Merganser Commons development," said Merganser Enterprises Principal Merg Hoffman. "We are appreciative of their ongoing support and look forward to working with our partners to deliver a vibrant retail component to Milton and the Dogwood Drive corridor."